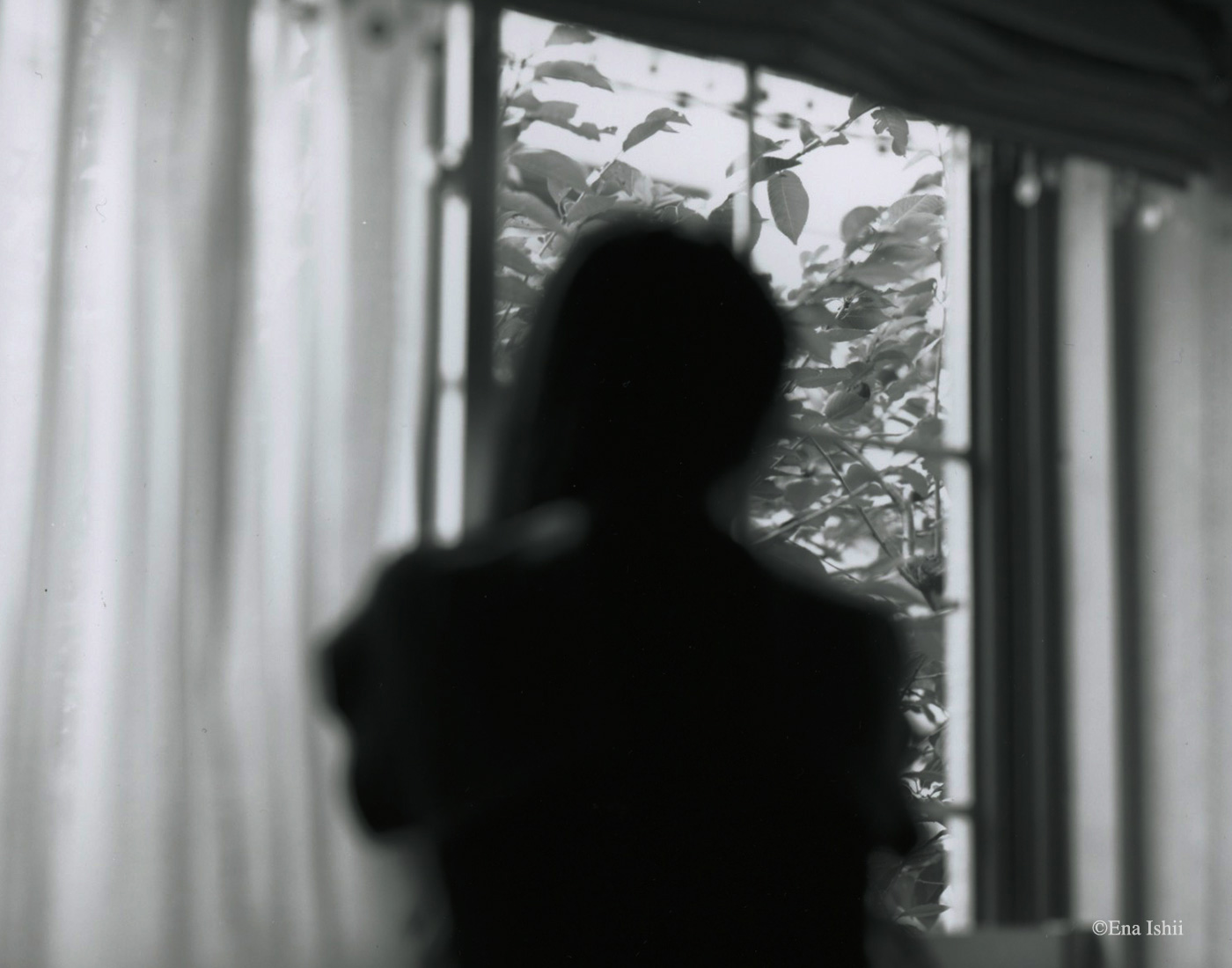 Profile
Name : Ena(石井 江奈 – Ena Ishii)
Platinum Print Artist & Announcer
Born on August 19
Home Town : Tokyo, Japan. Soon to be "Hawaii" in near future.
Biography
Graduated from Rikkyo University in Tokyo in 1996.
(Studied art abroad at University of Paris in 1994.)
1995~2004 Worked as a newscaster(sports, news,etc.) for several major TV company in Japan.
Studied photography under Robert Adachi,
2014 Once in a life time meeting with platinum prints,
Joined New York FOTOSPHERE Fine Art Photo Workshop,
Studied platinum palladium printing methods under Ryuji Taira.
Exhibitions
2014.8
Group show "5knots.", Bright Photo Salon, Tokyo, Japan
2015.9
"Ashiya Photo Exhibition 2015", Hyogo Prefectural Museum of Art, Kobe, Japan, a winner
2015.11
"11th Annual National Alternative Processes Competition, Soho Photo Gallery, New York, USA, a winner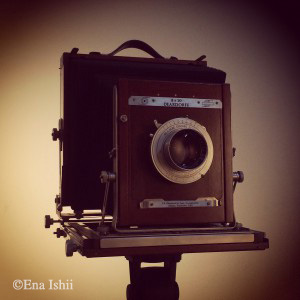 When I was little, I took blurred pictures on purpose.
Because " Important things are invisible".
I thought that there is the true nature of the thing in the blurred vision, not only we can believe absolutely in what we see.
It was interesting at the beginning, but it's starting to get boring.
I'd like to shoot more realistic and specific details, if anything, I yearns to perceive the invisible by pursuing the vision to its limit.
And then, I just thought to use an 8×10 format camera. As it takes time and energy to capture one image with it, you really have to face the object.
I mixed, coated, exposed, and developed all platinum prints myself. Therefore, I'll never make any one that's the same (no duplicates).
The platinum is the most stable metal on earth, as platinum prints are made using this precious metal, the projected images are preserved universally and permanently – some say up to 500 to 1000 years – as well!
So I can preserve "beautiful thing" in our world as beautiful as they can possibly be for even hundreds of years.
Photograph meaning "drawing with light".
The material of platinum prints is exposed to UV rays, for which conventional UV lamps are normally used in Japan.
It is my present duty to change from something invisible, intangible such as my favorite smell, breeze of Hawaii by utilizing UV rays of natural Hawaiian sunlight.
It has been my dream to deliver to many people as possible that my work of art which stored light through the "magic box"(= my camera) and transfer it to platinum prints.
. . . . . . . . . .
子供の頃、私はあえてピントを外したボケた写真ばかりを撮っていた。
大切なものは目には見えないから。
見えるものをそのまま信じるだけでなく、ぼんやりとした世界にこそそのものの本質がある、と考えたからだ。
しかし、私はボケた写真を撮るだけでは次第につまらなく感じるようになった。
もっと現実感のあるものを、精細に撮りたいと思った。むしろ、見る事を極限まで徹底する事で、見えないものをも感じとる事が出来るのでは?と思ったのだ。
そこで私は、8×10という大判カメラを使う事を思いついた。
このカメラは、一枚撮るだけでも撮影に大変な時間と労力がかかる。でもそのかわり、被写体と、また自分自身とよりじっくり対峙する事が出来る。
私は、感光材の調合から支持体にそれを塗る作業、露光、現像といった全てのプラチナプリントの工程を、全て自分で行う。そのプロセスゆえ、一枚として同じものは出来ない。
また、プラチナは、地球上で最も安定した金属なので、プラチナプリントとして感光したイメージも同様に、いつまでも変わる事なく保存される 〜一説には500年から1000年の保存が可能ともいわれている。
これによって、私はこの世界中で私が見つけた美しいものを、限りなく美しく、何百年も残す事が出来るのだ。
写真は本来「光で描く画」であり、「光の芸術」ともいわれる。
プラチナプリントは、紫外線に感光するため、通常日本ではUVランプを用いて露光する。
今私がやってみたいと切望しているのは、ハワイの自然の太陽光を使って、大好きなハワイの匂いや風など目に見えない何かを写しとる事。
そして、カメラという名の魔法の箱を通して光を眠らせ、プラチナプリントで光を固定し、たくさんの人に届けたい・・・そんな想いを持ちながら日々制作に励んでいる。